Attorneys
She is passionate about representing the rights of victims and advocating for families and children.
Contact Us ❯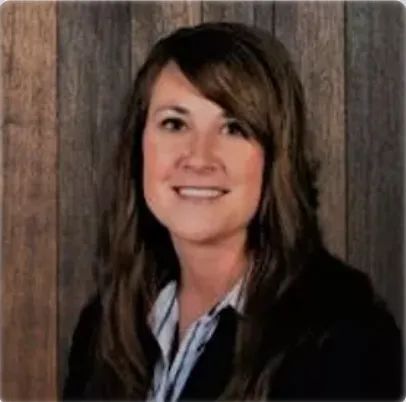 EDUCATION:
J.D., Magna Cum Laude, University of Notre Dame School of Law
B.A., High Honors, University of Montana
BAR ADMISSION:
Montana, U.S. District Court District of Montana, Ninth Circuit Court of Appeals
PROFESSIONAL AFFILIATIONS:
State Bar of Montana; Yellowstone Area Bar Association
HONORS/AWARDS:
Mountain States Super Lawyers; Forty Under Forty
FAVORITE QUOTE:
"Helping one person might not change the whole world, but it could change the world for one person."
Founding Member of Meridian Law
Michele L. Braukmann, Attorney.
Michele Braukmann is the Founding Member of Meridian Law, PLLC. She is passionate about representing the rights of victims and advocating for families and children. She has almost twenty years of extensive experience in civil disputes and litigation. Michele founded Meridian Law with the vision of changing the traditional model of legal practice by providing focused and personalized services, with a modern approach, for those most in need of legal representation.
Michele attended the University of Montana in Missoula, graduating with a Bachelor of Arts in English Literature, High Honors. Immediately after undergraduate school, Michele enrolled in the Law School of the University of Notre Dame, South Bend, Indiana. After spending several years in the South Bend and Chicago area, she graduated from Notre Dame's Law School, earning a Juris Doctorate Degree, Magna Cum Laude. Upon her return to Montana, Michele began practice at a large civil defense firm, where she gained extensive experience managing and litigating complex civil claims. While in her practice at that firm, Michele handled cases at both the State and Federal District Court level, as well as within various administrative agencies, including the Montana Human Rights Bureau. She also represented clients at the appellate level, arguing in front of the Ninth Circuit Court of Appeals. Michele became a Shareholder and Board Member of the firm, continuing to handle a diverse case-load for various clients throughout the State of Montana.
Towards the close of almost twenty years in practice at the same firm, coupled with some significant life changes she experienced, Michele began to seriously evaluate her professional direction. It became apparent to her that her passion for practicing law lie in close one-on-one relationships with individual clients – clients for which she felt like she was making "a real difference" in their lives. One such case solidified for Michele that her career needed to take a different direction.
Kreilaus v. Colorado Tubular was a case in which Michele represented a former Veteran suffering from PTSD, who was wrongfully discharged from his employment. Michele brought claims against the employer on behalf of the Veteran, which were ultimately tried in front of the Montana Human Rights Bureau. This case resulted in a verdict in favor of Michele's client, including the recovery of substantial attorneys' fees and required affirmative relief for the employer who had wrongfully discriminated against and discharged Michele's client. It was one of the first reported PTSD and Veteran-related discrimination cases reported in Montana.
The case decision can be found at the following link:
During the course of this litigation, Michele began to fully understand and appreciate the challenges faced by individuals who have been discriminated against in the workplace, as well as those that have been wrongfully terminated. She also saw, first-hand, the emotional and physical toll that victims and their families experience as a result of unlawful conduct by others.
At the same time as she was handling this discrimination case, Michele was also representing a disabled woman who had been sexually assaulted within an assisted living facility. This case also greatly impacted Michele, as she helped the
family navigate both a complicated legal situation and a highly-emotional victimization. Both of these cases, as well as others in which she represented various individuals gravely in need of help, solidified for Michele that her legal skills had to be, moving forward, more consistent with her values and passions.
These values and passions are ones that Michele developed at an early age. Growing up in the foster care system, herself a victim of abuse and assault, Michele decided early on that she was not going to be "one of the statistics." Her singular goal was to build a life for herself, and eventually, her own family, that was dramatically different than what she herself had experienced as a child. She also realized that she wanted to work with others fighting to survive their own traumatic experiences and, collectively, build a better future for victims and their generations to follow.
Michele chose the University of Notre Dame for law school largely for this reason – because of its exceptional legal advocacy programs, trial preparation courses, legal aid assistance, and focus upon values, strength, and integrity. While there, Michele was fortunate to gain experience representing families, children-in-need, low-income populations, and the elderly. This strong foundation of client-focused, need-based, selfless advocacy that she was taught at Notre Dame has never left Michele. She brings those values to her representation of clients at Meridian Law.
Michele has not just experienced the legal challenges that others face through her advocacy only as a lawyer, however. She has had intimate personal experience that helps her to fully understand what someone is going through when they are involved in the judicial system. She herself has had to hire attorneys to represent her as a result of challenging legal situations. She herself has been through dissolution and parenting disputes. She herself has witnessed discrimination in various settings.
Experiencing the legal system "from the other side" – not as a lawyer, but simply as a human being -- has given Michele a sense of compassion that is unique. When she represents her clients and is strategizing for the best possible outcome, Michele is able to "see them" through her own experiences. She is able to share personal insights about the process ahead in a legal dispute. She is able to empathize with the challenges they are facing. This type of shared understanding creates a level of trust and vulnerability between Michele and her clients that she believes is infinitely valuable.
Outside of her legal practice, Michele keeps busy raising four beautiful children, all of whom attend school in the Billings Catholic School System. Her two boys are avid golfers and basketball players. Her two daughters love art, dancing, and anything "sparkly." Michele is also very active in the recovery community, and she enjoys writing, sharing, and speaking about her four-year sobriety and recovery journey with others. She has learned to be a wholly-authentic and transparent person about the joys life brings and the challenges it poses. In doing so, Michele has found a shared community of survivors, fighters, lovers of life, doers, and givers that she is blessed to call friends.
Michele is humbled to live in the majestic beauty of "the Big Sky State," and there is no other place she would rather call home. If she's not practicing law or with her kiddos, she likely somewhere in the mountains.